Cuáles serían los costes del poder "geopolítico" de la UE
LONDRES – La Unión Europea tiene un nuevo poder ejecutivo ahora que la ex Ministro de Defensa alemana Ursula von der Leyen ha asumido la presidencia de la Comisión Europea. Ha prometido liderar una Comisión "geopolítica", en el convencimiento de que Europa debe ser más asertiva en sus relaciones con otros países y más firme en el impulso a sus propios intereses en el exterior, en particular frente a otras potencias de peso.
Puesto que la UE carece de ejército o una entidad central de inteligencia, debe usar políticas económicas para lograr sus objetivos geopolíticos. Sin embargo, el modo como sus herramientas políticas funcionan en la práctica sugiere que no son las más idóneas para ejercer poder en el exterior.
La herramienta política más importante de la UE es el comercio, una de las pocas áreas en que el bloque actúa como tal. Tradicionalmente ha ejercido su política comercial con líneas convencionales, apuntando a ampliar al máximo el mercado para los exportadores europeos y proteger ciertos sectores internos (en especial la agricultura). ¿Se podría ajustar esta política para fines geopolíticos?
Un examen más estrecho de ejemplos concretos sugiere que no. Después de todo, la UE debería abrir sus mercados a las importaciones agrícolas procedentes del norte de África para estimular el crecimiento en esta atribulada región y limitar el flujo de migrantes económicos hacia Europa. Pero la oposición de los cultivadores de olivas italianos, españoles y de otros países ha bloqueado esta opción.
De manera similar, por largo tiempo la UE ha favorecido las importaciones de bananas desde países específicos (principalmente ex colonias) que desea mantener dentro de su órbita. Pero una política así tiene poco sentido económico (¿por qué restringir las importaciones de bananas de países que las pueden producir más barato?) y viola las reglas de la Organización Mundial de Comercio.
Como muestran estos y otros ejemplos del mundo real, adaptar principios comerciales para buscar el logro de fines geopolíticos simplemente no es compatible con un sistema de comercio multilateral basado en reglas, por no mencionar el principio de "no discriminación" de la OMC. De hecho, para subordinar la política de comercio a una agenda geopolítica más amplia sería necesario que la UE renegara de los mismos principios que repetidamente ha prometido sostener y defender.
Subscribe now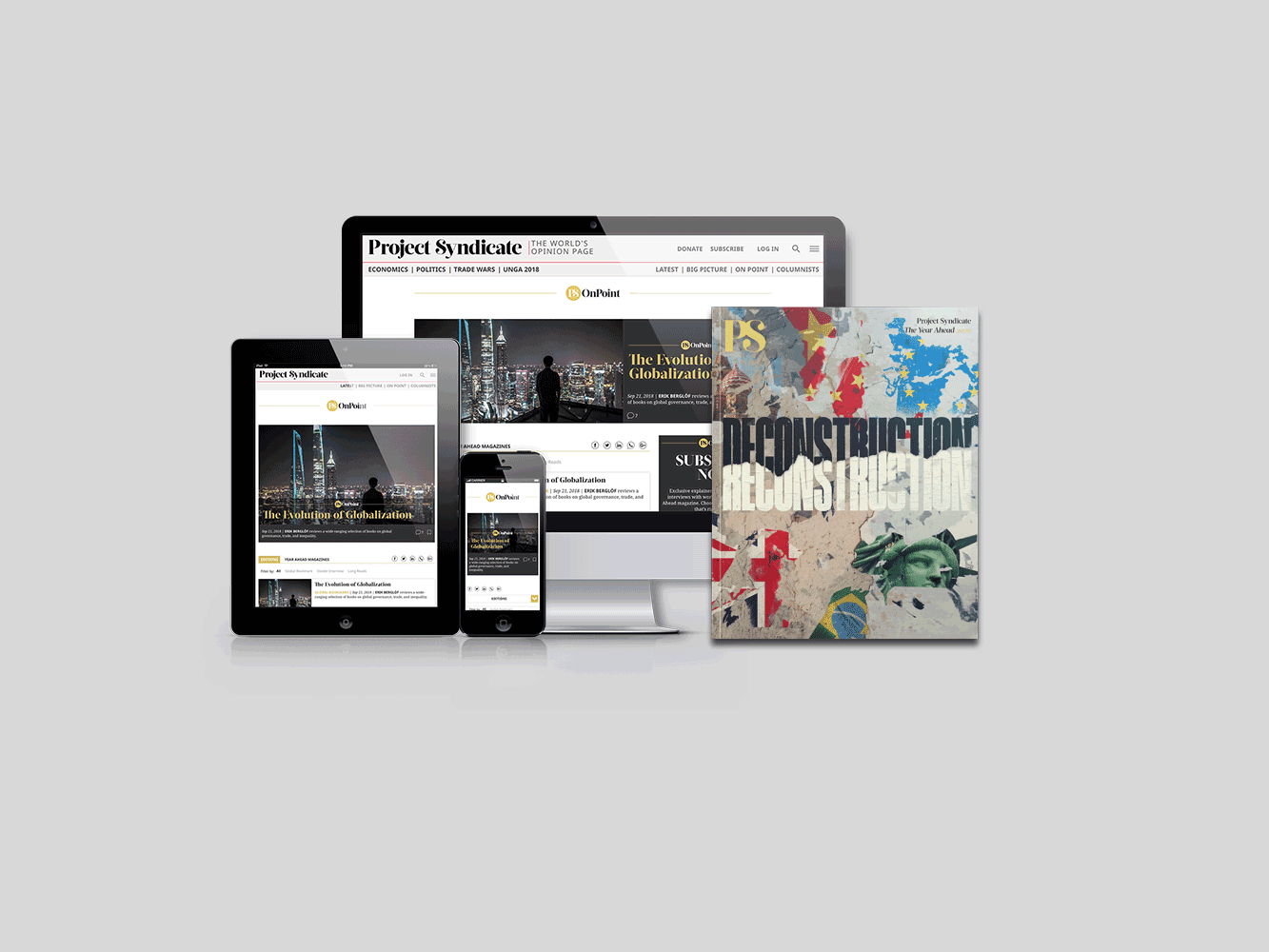 Subscribe now
Subscribe today and get unlimited access to OnPoint, the Big Picture, the PS archive of more than 14,000 commentaries, and our annual magazine, for less than $2 a week.
Otra área de potencial (mal) uso de las palancas económicas es la "periferia cercana" de Europa. Muchos europeos temen que, al prestar financiación barata para proyectos de infraestructura a una amplia variedad de países, entre ellos algunos estados miembros de la UE, la Iniciativa "Belt and Road" (BRI) de China se está inmiscuyendo gradualmente en la periferia del continente. Pero, nuevamente, cabe preguntarse si este reto justifica el dejar de lado los principios de buena gobernanza.
Considérese el caso de los Balcanes, donde la misma UE ayuda a financiar varios proyectos de construcción. Cada uno de ellos se somete a un riguroso análisis de costes-beneficios, y en una región montañosa con economías locales débiles el coste de construir carreteras o vías de ferrocarril es alto. Puede que las propuestas de construir autopistas de alta velocidad para conectar urbes relativamente pequeñas conciten el apoyo de los políticos locales, pero sencillamente no tienen sentido económico. Las instituciones financieras de la UE –el Banco Europeo de Inversiones y el Banco Europeo para la Reconstrucción y el Desarrollo- generalmente aconsejan no financiar este tipo de proyectos.
Por el contrario, los chinos se han mostrado más que dispuestos a construir "carreteras a ninguna parte". Si la UE siguiera su ejemplo y comenzara a financiar elefantes blancos en los Balcanes para garantizar la cercanía de esos países, cualquiera buena voluntad que generaran esos proyectos inicialmente se evaporaría en cuanto hubiera que pagar sus costes de mantenimiento y funcionamiento. Muchos países que han firmado proyectos con la BRI ya pueden dar fe de eso.
Más aún, es necesario recordar que una mejor conectividad de bienes, servicios, capitales y personas a lo largo de la periferia de la UE no siempre significa un crecimiento local más veloz. Al fortalecer los efectos de la aglomeración, la integración económica más profunda puede reforzar la tendencia a que las personas talentosas y más educadas abandonen sus países de origen para buscar mejores oportunidades en el exterior.
El único ámbito en que la UE podría utilizar medios económicos para impulsar objetivos geopolíticos es la ayuda para el desarrollo. La UE misma es el cuarto mayor donante del mundo, y sus estados miembros destinan colectivamente tres veces más a ayudas, representando más de la mitad de la ayuda oficial para el desarrollo (AOD) de la OCDE. Los países que reciben la mayor parte de la AOD (Pakistán, Siria, Afganistán, Etiopia y Somalia) también tienden a ser los puntos de origen de la mayoría de los migrantes. Por ello, la UE tiene un interés vital en ayudar a que prosperen.
Pero la corrupción y la mala gestión económica, no la falta de fondos de ayuda, están dificultando el desarrollo de estos países. Así, mientras Europa canaliza AOD a unos pocos países selectos en una apuesta por ganar influencia en ellos, se arriesga a apuntalar elites corruptas que no han hecho nada por fomentar la prosperidad. El dinero de la UE podría tener significativos efectos positivos en otros países con menos peso geopolítico. Si estos países pierden fondos que de otra manera habrían podido recibir, la ayuda de la UE para el desarrollo se habrá vuelto menos eficaz.
En términos económicos, la UE sigue teniendo un tamaño comparable a China o los Estados Unidos, por lo que resulta tentador pensar que su fortaleza económica se podría traducir en poder geopolítico. La UE tendría que abandonar algunos de los principios básicos si decide emprender ese camino. ¿Realmente valdría la pena hacerlo?
Traducido del inglés por David Meléndez Tormen