Winning the War Against Maternal and Child Deaths
Even before the COVID-19 pandemic, the world was not on track to deliver on its promise – included in Sustainable Development Goal 3 – to end preventable maternal and child mortality by 2030. And now the pandemic is jeopardizing precious but fragile gains.
GENEVA/LONDON/NEW YORK – As the world focuses its attention on winning the battle against COVID-19, we must not forget that we are still fighting a war against preventable child and maternal deaths – a war that world leaders pledged to win by 2030. The international community must recommit to that promise and deliver on it this decade.
Child survival is perhaps the greatest untold success story in the recent history of international development. Since the early 1990s, the mortality rate for children under age five has plunged by nearly 60%. And the annual rate of decline has accelerated since 2000, saving millions of lives. Maternal mortality has also fallen rapidly – by nearly 40% over the last 20 years.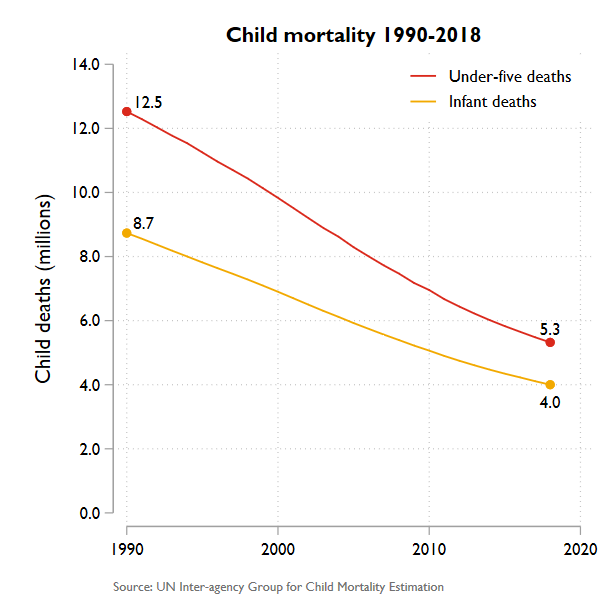 These gains are largely the result of efforts to extend the reach of health systems in the world's poorest countries. Primary health care has been the catalyst for some of the most impressive gains. Countries such as Bangladesh and Ethiopia have achieved astonishing progress by training and deploying health workers where they can be most effective – namely, in the communities they serve.