Porque insistimos na greve
MADRID – Durante mais de um ano, crianças e jovens de todo o mundo têm feito greves pelo clima. Lançámos um movimento que contrariou todas as expectativas, com milhões de pessoas a juntar as suas vozes – e os seus corpos – à causa. Fizemos isto não porque fosse o nosso sonho, mas porque não vimos mais ninguém a agir para garantir o nosso futuro. E apesar do apoio vocal que recebemos de muitos adultos – incluindo de alguns dos mais poderosos líderes mundiais – ainda não vemos.
A greve não é uma opção que apreciemos. Assistimos ao desenrolar de uma série de conferências das Nações Unidas sobre o clima. Inúmeras negociações produziram compromissos fortemente publicitados, mas em última instância vazios, por parte dos governos mundiais – os mesmos governos que permitem que as empresas de combustíveis fósseis perfurem por cada vez mais petróleo e gás, e incinerem os nossos futuros para seu lucro.
Há décadas que os políticos e as empresas de combustíveis fósseis sabem das alterações climáticas. Porém, os políticos deixam os especuladores explorar os recursos do nosso planeta e destruir os seus ecossistemas, numa demanda pelo dinheiro rápido que ameaça a nossa existência.
Não se limitem a acreditar no que dizemos: são os cientistas quem lança o alarme. Estão a avisar que nunca foi tão pouco provável conseguirmos limitar o aumento das temperaturas globais em 1,5 graus Celsius acima dos níveis pré-industriais – o limiar além do qual serão desencadeados os efeitos mais destrutivos das alterações climáticas.
O que é pior, investigações recentes mostram que estamos a caminho de produzir em 2030 mais 120% de combustíveis fósseis do que seria consistente com o limite de 1,5 °C.A concentração na nossa atmosfera de gases com efeitos de estufa que aquecem o clima atingiu um máximo histórico, e sem sinais de abrandamento. Mesmo que os países cumpram as suas promessas actuais de redução de emissões, vamos a caminho de um aumento de 3,2 °C.
Os jovens como nós sofrem as consequências dos erros dos nossos líderes. A investigação mostra que a poluição decorrente da queima dos combustíveis fósseis é a ameaça mais significativa no mundo à saúde infantil. Este mês, cinco milhões de máscaras foram distribuídas por escolas de Nova Deli, a capital da Índia, devido ao smog tóxico. Os combustíveis fósseis estão literalmente a sufocar-nos até à morte.
Subscribe now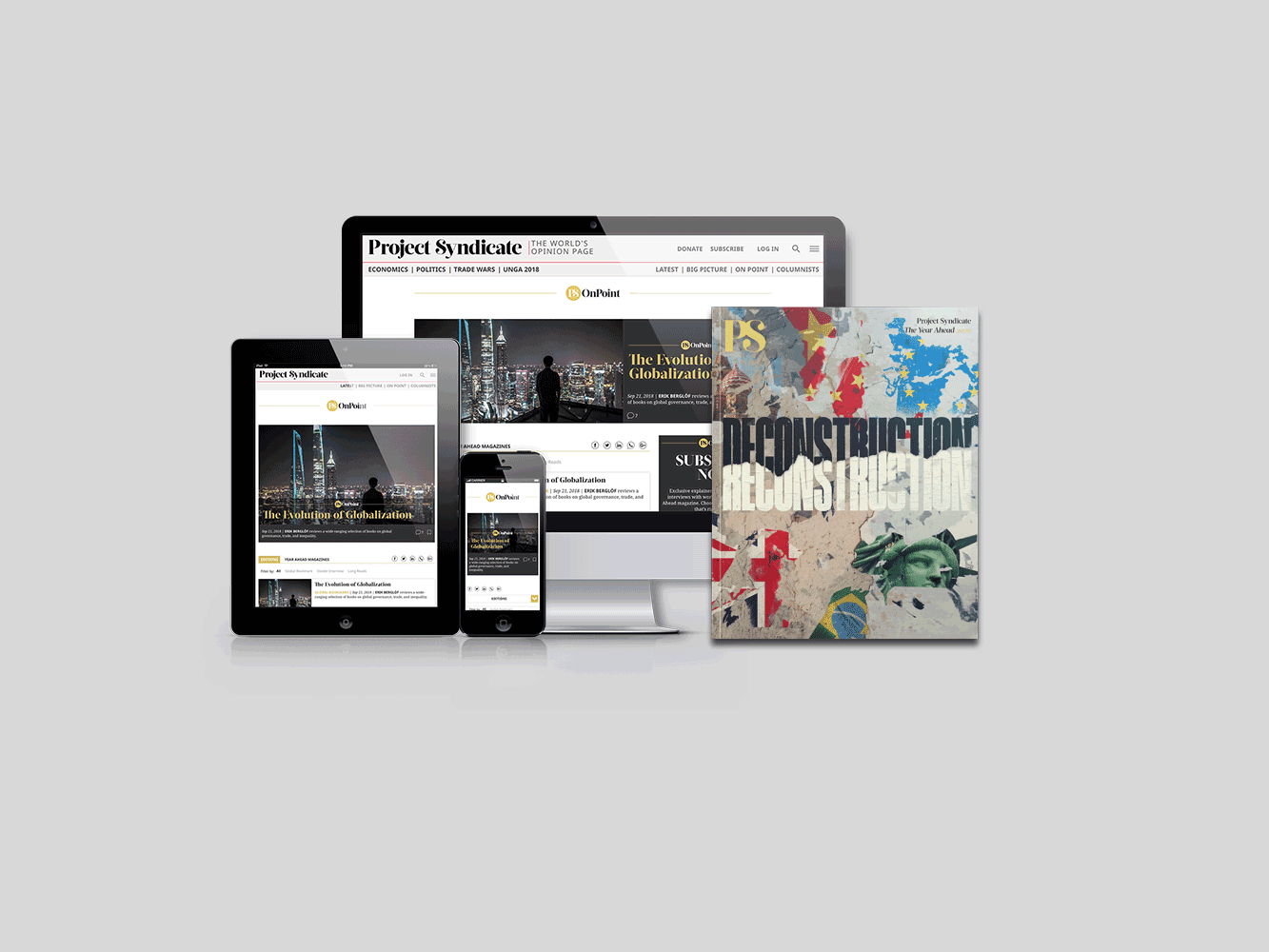 Subscribe now
Subscribe today and get unlimited access to OnPoint, the Big Picture, the PS archive of more than 14,000 commentaries, and our annual magazine, for less than $2 a week.
A ciência clama por medidas urgentes, e mesmo assim os nossos líderes ousam ignorá-la. Portanto, continuamos a luta.
Depois de um ano de greves, as nossas vozes são ouvidas. Somos convidados para intervir nos corredores do poder. Na ONU, discursámos perante uma sala cheia de líderes mundiais. No Fórum Económico Mundial de Davos, reunimos com primeiros-ministros, presidentes, e até com o papa. Passámos centenas de horas a participar em painéis e a falar com jornalistas e realizadores. Ofereceram-nos prémios pelo nosso activismo.
Os nossos esforços ajudaram a desviar o debate mais amplo sobre as alterações climáticas. As pessoas agora discutem cada vez mais a crise que enfrentamos, não por sussurros ou como algo de secundário, mas publicamente e com um sentido de urgência. As sondagens confirmam a alteração das percepções. Um inquérito recente mostrou que em sete dos oito países inquiridos a degradação climática é considerada a questão mais importante enfrentada pelo mundo. Um outro inquérito confirmou serem as crianças em idade escolar quem esteve na vanguarda da sensibilização.
Com a alteração da opinião pública, também os líderes mundiais dizem que nos ouviram. Dizem que concordam com a nossa exigência de medidas urgentes para enfrentar a crise climática. Mas não fazem nada. Ao mesmo tempo que se dirigem a Madrid para a 25ª sessão da Conferência das Partes (COP25) da Convenção-Quadro da ONU sobre as Alterações Climáticas, nós expomos esta hipocrisia.
Nestas duas sextas-feiras, voltaremos às ruas: por todo o mundo a 29 de Novembro, e em Madrid, Santiago, e muitos outros locais a 6 de Dezembro durante a conferência da ONU sobre o clima. Crianças, jovens e adultos de todo o mundo estarão juntos, exigindo que os nossos líderes tomem medidas – não porque queremos, mas porque a ciência assim o exige.
Essa acção deve ser vigorosa e abrangente. Afinal, a crise climática não diz apenas respeito ao ambiente. É uma crise de direitos humanos, de justiça, e de vontade política. Foi criada e alimentada por sistemas de opressão coloniais, racistas e patriarcais. Precisamos de desmantelá-los a todos. Os nossos líderes políticos não podem mais fugir às suas responsabilidades.
Algumas pessoas dizem que a conferência de Madrid não é muito importante, e que as grandes decisões serão tomadas na COP26 em Glasgow, no ano que vem. Não concordamos. Como a ciência deixa claro, não podemos perder um único dia.
Aprendemos que se não avançarmos ninguém o fará. Por isso manteremos um rufar contínuo de greves, protestos e de outras acções. Seremos cada vez mais ruidosos. Faremos o que for preciso para persuadir os nossos líderes a unirem-se, baseados numa ciência tão evidente que até as crianças a compreendem.
A acção colectiva funciona: já o provámos. Mas para alterar tudo, precisamos de todos. Cada um de nós tem de participar no movimento de resistência climática. Não basta dizer que nos preocupamos: temos de demonstrá-lo.
Juntem-se a nós. Participem nas nossas próximas greves pelo clima, em Madrid ou na vossa cidade. Mostrem à vossa comunidade, à indústria dos combustíveis fósseis e aos vossos líderes políticos que não tolerarão mais a inacção perante as alterações climáticas. Se formos muitos, temos uma hipótese.
E para os líderes que se dirigem a Madrid, a nossa mensagem é simples: os olhos de todas as gerações futuras contemplam-vos. Ajam em conformidade.
Este comentário foi também subscrito por Evan Meneses (Austrália) e Hilda Flavia Nakabuye (Fridays for Future Uganda).
, ,