Waarom wij weer staken
MADRID – Al meer dan een jaar staken kinderen en jongeren van over de hele wereld voor het klimaat. We hebben een beweging in gang gezet die alle verwachtingen overtroffen heeft, met miljoenen mensen die zich met hart en ziel voor de zaak inspannen. We hebben dit niet gedaan omdat dit onze droom was, maar omdat we niemand zagen anders die actie voor onze toekomst ondernam. En ondanks de uitgesproken steun die we van veel volwassenen – waaronder een aantal van de machtigste leiders ter wereld – hebben gekregen zien we dit nog steeds niet gebeuren.
Staken is geen keuze voor onze eigen lol; we doen het omdat we geen andere opties zien. We hebben zich een aaneenrijging van VN-klimaatconferenties zien ontvouwen. Talloze onderhandelingen hebben veelbesproken maar uiteindelijk lege beloftes van 's werelds regeringen opgeleverd – dezelfde regeringen die producenten van fossiele brandstoffen blijven toestaan door te gaan met boren naar meer en meer olie en gas om zo onze toekomst ten eigen bate te verstoken.
Politici en producenten van fossiele brandstoffen zijn al decennia op de hoogte van klimaatverandering. En toch liet de politiek deze profiteurs doorgaan de hulpbronnen van onze planeet te exploiteren en haar ecosystemen te vernietigen in een queeste naar snel geld die inmiddels onze hele existentie bedreigt.
Je hoeft ons niet op ons woord te geloven: het zijn wetenschappers die de alarmbel luiden. Ze waarschuwen dat het nooit eerder zo onaannemelijk is geweest dat we de stijging van de temperatuur wereldwijd nog onder de 1,5 graden Celsius boven pre-industriële niveaus kunnen houden – de grens waar voorbij de meest verwoestende effecten van klimaatverandering in werking zouden treden.
Erger nog is dat recent onderzoek laat zien dat we op koers liggen om in 2030 120% meer fossiele brandstoffen te produceren dan consistent zou zijn met de limiet van 1,5 ℃. De concentratie klimaatopwarmende broeikasgassen in onze atmosfeer heeft een recordniveau bereikt, zonder enig teken van afvlakking. Zelfs wanneer landen voldoen aan hun huidige toezeggingen voor uitstootreductie stevenen af op een opwarming van 3,2℃.
Jonge mensen zoals wij zijn de dupe van het falen van onze leiders. Onderzoek toont aan dat vervuiling door het verbranden van fossiele brandstoffen de grootste bedreiging voor de gezondheid van kinderen wereldwijd is. Vorige maand nog werden er vijf miljoen mondkapjes uitgedeeld op scholen in New Delhi, de hoofdstad van India als gevolg van giftige smog. Fossiele brandstoffen verstikken letterlijk ons leven.
Subscribe now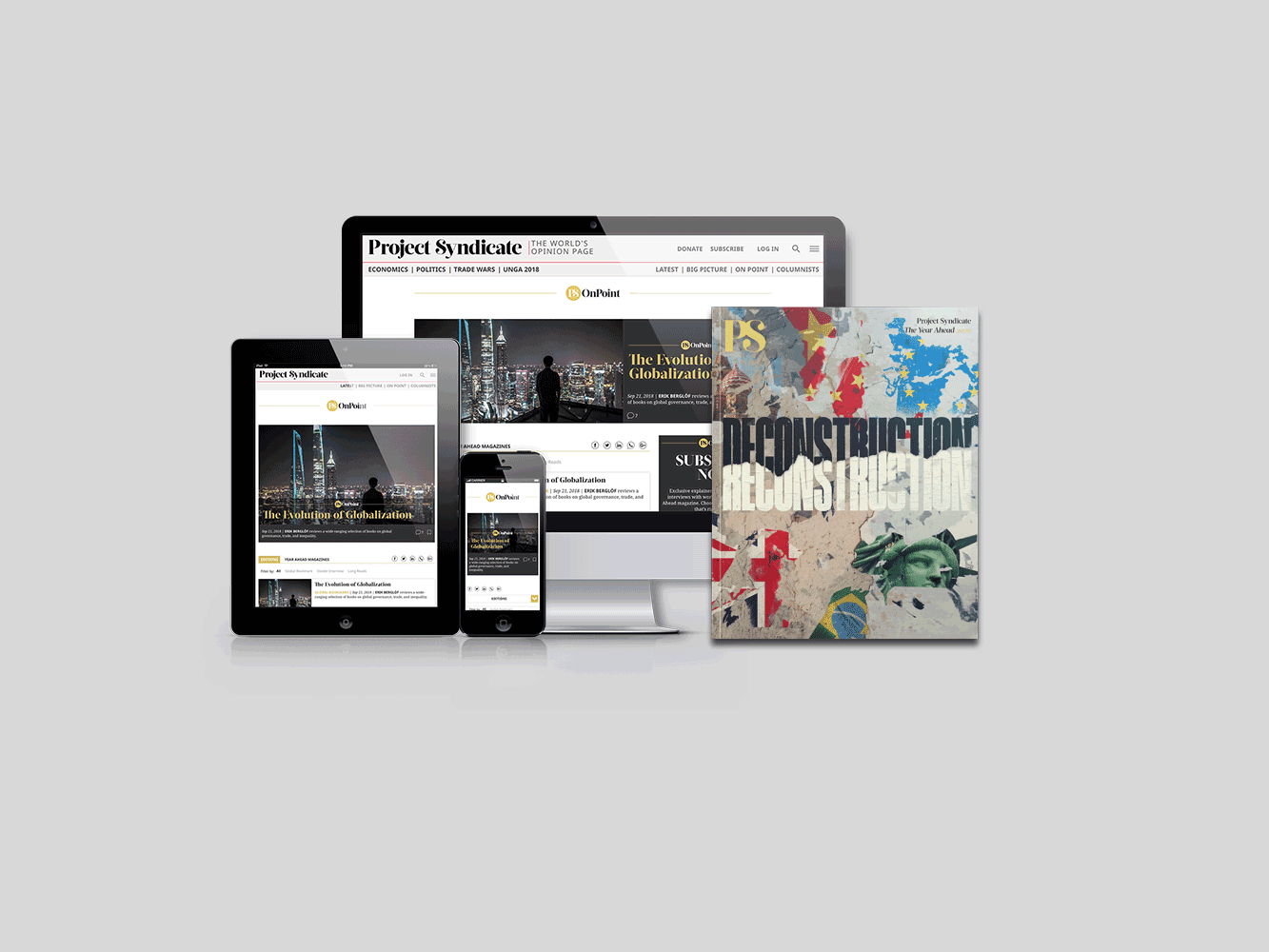 Subscribe now
Subscribe today and get unlimited access to OnPoint, the Big Picture, the PS archive of more than 14,000 commentaries, and our annual magazine, for less than $2 a week.
De wetenschap schreeuwt om urgente actie en nog steeds durven onze leiders dit te negeren. Daarom gaat onze strijd door.
Na een jaar van stakingen worden onze stemmen dan gehoord. We worden uitgenodigd om te spreken in de corridors of power. Bij de VN spraken we een zaal vol wereldleiders toe. Op het Wereld Economisch Forum in Davos ontmoetten we premiers, presidenten en zelfs de paus. We hebben honderden uren besteed aan deelname in panels en aan gesprekken met journalisten en filmmakers. We hebben zelfs prijzen aangeboden gekregen voor ons activisme.
Onze inspanningen hebben geholpen het openbare debat naar klimaatverandering te verleggen. Mensen praten steeds meer over de crisis die ons te wachten staat en niet fluisterend of een bijzin maar openlijk en met gevoel van urgentie. Peilingen bevestigen deze veranderende opvattingen. Een recente enquête wijst uit dat in zeven van de acht meegenomen landen de ineenstorting van het klimaat wordt gezien als het grootste probleem waar de wereld nu mee te maken heeft. Een andere enquête bevestigt dat kinderen voorloper zijn in het vergroten van dit bewustzijn.
Nu de publieke opinie verschuift zeggen ook wereldleiders dat ze ons gehoord hebben. Ze zeggen dat ze het eens zijn met onze roep om urgente actie om de klimaatcrisis op te lossen. Maar ze doen niets. Terwijl ze zich opmaken voor de 25e sessie van de Conference of Parties (COP25) to the Framework Convention on Climate Change in Madrid hekelen wij hun hypocrisie.
De komende twee vrijdagen zullen we weer de straat op gaan: wereldwijd op 29 november, en op 6 december tijdens de VN-klimaatconferentie in Madrid, Santiago en op veel andere plekken. Schoolgaande jeugd, jongeren en volwassenen van over de hele wereld zullen zij aan zij staan en eisen dat onze leiders actie ondernemen. Niet omdat wij het willen, maar omdat de wetenschappelijke kennis die we nu hebben dit van ons eist.
Deze actie moet krachtig en veelomvattend zijn. De klimaatcrisis betreft tenslotte niet alleen het milieu. Het is een crisis van de mensenrechten, van het recht en van de politieke wil. Koloniale, racistische en patriarchale systemen van onderdrukking hebben deze crisis geschapen en gevoed. We moeten deze stuk voor stuk ontmantelen. Onze leiders kunnen hun verantwoordelijkheden niet langer uit de weg gaan.
Sommigen zeggen dat de conferentie Madrid niet zo belangrijk is; de grote beslissingen zullen volgend jaar genomen worden bij COP26 in Glasgow. Wij zijn het hier niet mee eens. Zoals de wetenschap duidelijk maakt hebben we geen dag meer te verliezen.
Wij hebben ingezien dat als wij niet naar voren stappen niemand dat doet. Daarom zullen we gestaag de grote trom van stakingen, protesten en andere acties blijven slaan. We zullen luider en luider worden. We zullen alles doen wat er maar nodig is om onze leiders ervan te overtuigen zich te verenigen achter wetenschappelijke kennis zo helder dat zelfs kinderen het begrijpen.
Collectieve actie werkt: wij hebben dat al bewezen. Maar om alles te veranderen hebben we iedereen nodig. Alles en iedereen moet in de klimaatbeweging participeren. We kunnen niet slechts zeggen dat het ons iets kan schelen, we moeten het laten zien.
Kom erbij. Doe mee aan onze aankomende klimaatmarsen in Madrid of in je woonplaats. Laat je gemeenschap, de fossiele brandstoffenindustrie en je politieke leiders zien dat inertie qua klimaatverandering niet langer getolereerd wordt. Met de macht van het getal hebben we een kans.
En onze boodschap voor de leiders die naar Madrid komen is helder: de ogen van alle toekomstige generaties zijn op jullie gericht. Handel ernaar.
Dit commentaar is ook ondertekend door Evan Meneses (Australië) en Hilda Flavia Nakabuye (Fridays for Future Oeganda).
vertaling Melle Trap
, ,