La búsqueda de legitimidad de China
LONDRES – La democracia liberal padece una crisis de legitimidad, o así se nos dice una y otra vez. La gente desconfía de las elites liberales, y cree cada vez más que la democracia que se les ofrece es una farsa. Esto se refleja en el éxito de los populistas en Europa y Estados Unidos, así como en el giro autoritario en los gobiernos de Turquía, Brasil, Filipinas y otros países. De hecho, la democracia liberal no solo se ve cuestionada en sus cunas europeas y americanas, sino que no ha podido despegar en el resto del mundo.
Todavía se cree que las democracias no entran en guerra entre sí. En su visita a Chicago en 1999, en entonces Primer Ministro británico Tony Blairafirmó que "la propagación de nuestros valores nos hace más seguros", haciendo que algunos recordaran la predicción de Francis Fukuyama de que el triunfo global de la democracia liberal significaría el fin de la historia. No es de sorprender que el hecho de que ni Rusia ni China siguieran el guion de Fukuyama en los años siguientes generara temores de una nueva guerra fría. Específicamente, el "ascenso de China" en el ámbito económico se interpreta como un "desafío" a Occidente.
Desde esta lectura, las transferencias pacíficas de poder internacional solo son posibles entre estados que comparten la misma ideología. Así, en la primera mitad del siglo veinte Gran Bretaña pudo "pasar el testigo" a Estados Unidos, pero no a Alemania. Hoy, según reza este argumento, China supone un desafío tanto ideológico como geopolítico a una hegemonía occidental en declive.
Sin embargo, el académico chino esta perspectiva Lanxin Xiang refuta vigorosamente esta perspectiva. Es su fascinante último libro, The Quest for Legitimacy in Chinese Politics (La búsqueda de legitimidad en la política china), Xiang hace pasar el foco de interés desde la crisis de gobierno en occidente a la crisis de gobierno en China.
En cierto sentido, este es territorio conocido. Los cientistas políticos occidentales han creído desde hace mucho que la democracia constitucional es la única forma estable de gobierno. En consecuencia, argumentan que el estado unipartidista chino, importado del bolchevismo, está condenado al fracaso. Las actuales protestas en Hong Kong presagian el destino de la metrópolis.
El aporte de Xiang radica en cuestionar la suposición occidental de que China se enfrenta a las alternativas de integrarse a Occidente, intentar destruirlo, o sucumbir a la violencia y el caos internos. En lugar de ello, propone un régimen constitucional con características chinas, basado en un confucianismo modernizado.
Subscribe now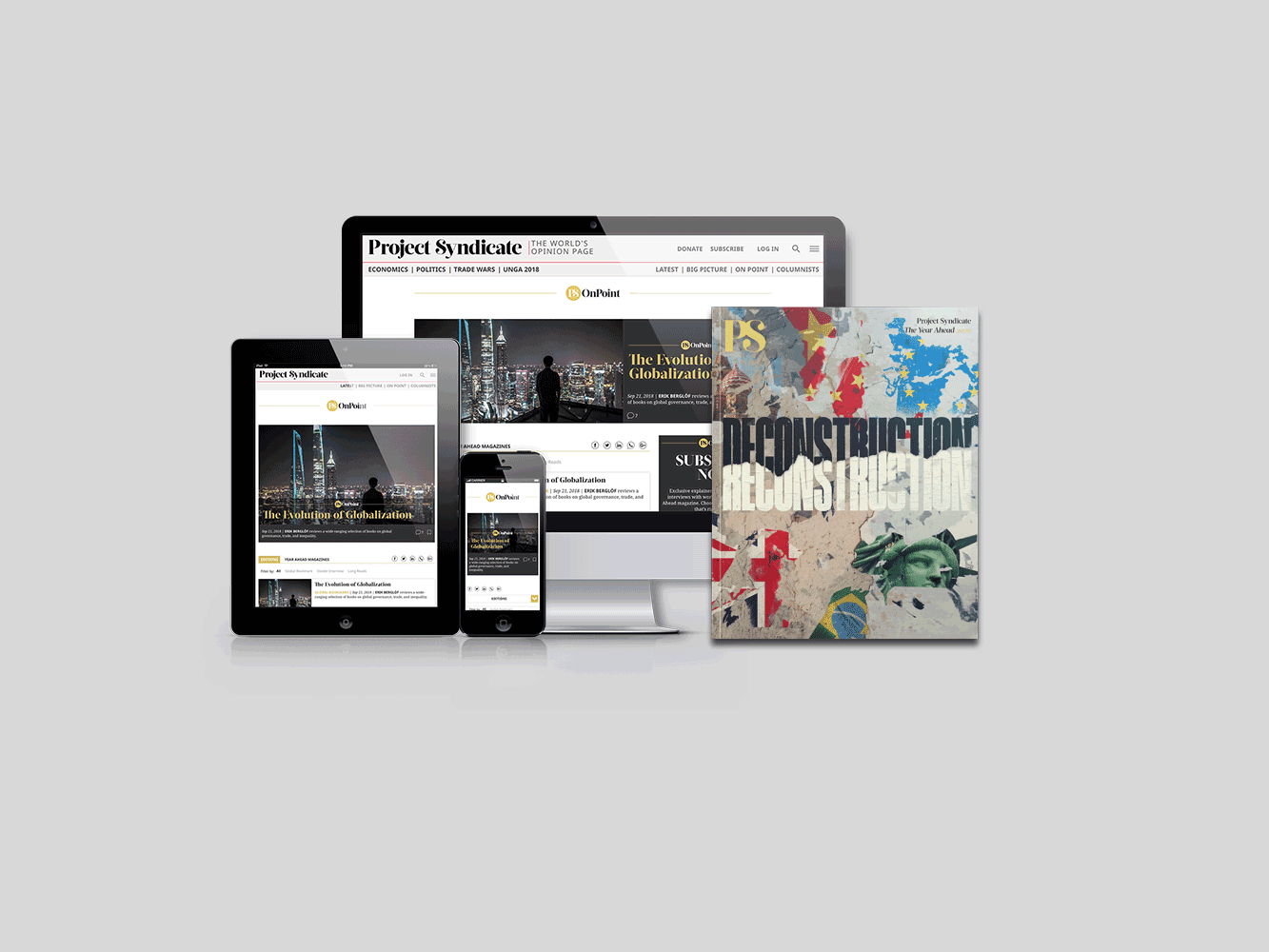 Subscribe now
Subscribe today and get unlimited access to OnPoint, the Big Picture, the PS archive of more than 14,000 commentaries, and our annual magazine, for less than $2 a week.
Xiang es un patriota chino, pero no un miope seguidor del Presidente Xi Jinping. La parte más interesante del libro examina cómo Occidente ha descalificado constantemente los logros chinos. El autor muestra cómo la iniciativa del siglo diecisiete inspirada por los jesuitas de conciliar el cristianismo y el confucianismo (en el "Debate de los ritos") fracasó ante la oposición de los protestantes a cualquier forma de idolatría. Según su relato, la Ilustración (que se puede interpretar como una expresión secular de un protestantismo evangelizador) cerró definitivamente el camino armonizador de la "co-evolución" a través del "gobierno virtuoso". China no tenía ese celo evangelizador: estaba satisfecha con estar en donde estaba. Como una vez observara el ex Secretario de Estado Henry Kissinger, "la Tierra Prometida es China. Y los chinos ya están allí".
Los principales pensadores de la Ilustración contribuyeron a esta crítica "universalista" de China. Por ejemplo, la doctrina de la separación de poderes de Montesquieu fue promovida conscientemente como la única alternativa al "despotismo asiático". Hegel rechazaba el sistema chino por razones teleológicas, argumentando que la falta de atención de los chinos al "Espíritu" los condenó a la inmovilidad y al estancamiento (visión apoyada más tarde por Karl Marx). Y Adam Smith señaló que China no había avanzado en términos económicos desde el siglo doce porque carecía de instituciones libres.
Para el siglo diecinueve estas distintas corrientes habían confluido a una visión del progreso marcada por el darwinismo social, que ordenaba las razas en una escala jerárquica de logros. Esta perspectiva sin duda estuvo influida por la superioridad militar occidental en sus encuentros con razas "inferiores", en un enfoque universalista que apuntalaba la actitud condescendiente, despreciativa y despectiva de Occidente con respecto a China. Los economistas y filósofos occidentales veían al sistema de gobierno chino no como un aporte a la acumulación global de saberes humanos, sino como una causa de lo "retrógrado" del país. Su veredicto de que Occidente superaba a China en todos los aspectos, excepto en la fabricación de porcelana, no dejó ningún margen para la adaptación cultural.
Sin embargo, esta visión negativa pasó por alto el extraordinario historial de estabilidad de China bajo la doctrina del Mandato del Cielo. Los extranjeros malinterpretaron este sistema –"cimentado sobre un esquema claramente definido", como lo describe Xiang, con "legitimidad real de sangre azul en la cima" y "una nobleza ilustrada para administrar los asuntos de estado"- como una receta para el estancamiento.
Xiang argumenta que el reciente ascenso económico de China es sencillamente una "restauración" del éxito del que disfrutó el país antes de que las injerencias occidentales del siglo diecinueve perturbaran este armonioso sistema. Pero las estimaciones del fallecido Angus Maddison del PIB histórico per cápita sugieren que el "retraso" económico de China comenzó mucho antes de su encuentro con Occidente. Entre 1500 y 1870, el ingreso per cápita apenas superó los $600, mientras que el de Gran Bretaña se cuadruplicó (de $714 a $3190), e incluso el de España se duplicó.
Así, la estabilidad política y la relativa ausencia de violencia en China se lograron a costa de su dinamismo económico, no de su armonía. Por otra parte, el ascenso económico de Occidente se basó precisamente en el rechazo a la unidad orgánica de la moral, la política y la economía que tanto valora Xiang.
Xiang no es muy preciso a la hora de describir cómo el confucianismo se puede ajustar a un orden mundial creado por Occidente. Piensa que los líderes chinos se autoengañan si esperan que la retórica marxista dé sustento a la legitimidad del régimen, dado "el declive moral de la elite gobernante cuyo apetito por la acumulación de riqueza no conoce barreras ni límites legales". China, señala, "necesita alguna idea occidental sobre procedimientos democráticos" y una sociedad civil que pueda servir como una alternativa a la rebelión.
Finalmente, Xiang apela a la iglesia católica romana para que aproveche una oportunidad histórica de reavivar los viejos esfuerzos jesuitas de compatibilización con el confucianismo. Si los Estados Unidos protestantes representan una nueva Roma, escribe, entonces la Unión Europea podría convertirse de alguna manera en "una versión secular de la iglesia católica unificadora de antes de la Reforma", una curiosa conclusión para un interesante libro.
Traducido del inglés por David Meléndez Tormen