La quête chinoise de légitimité
LONDRES – La démocratie libérale connaît une crise de légitimité. C'est du moins ce que l'on entend souvent aujourd'hui. Les citoyens n'ont plus confiance en des gouvernements composés d'élites libérales, et sont de plus en plus nombreux à estimer que la démocratie que l'on nous propose est en réalité une imposture. Ce sentiment s'observe dans le succès des populistes d'Europe et d'Amérique, ainsi que dans le virage autoritaire pris par les gouvernements de Turquie, du Brésil, des Philippines, et d'ailleurs. De fait, la démocratie libérale est non seulement remise en cause au cœur de l'Europe et des États-Unis, mais elle échoue également à prendre racine au niveau mondial.
Il est aujourd'hui encore largement admis que les démocraties n'entrent pas en guerre les unes contre les autres. Dans un discours prononcé à Chicago en 1999, le Premier ministre britannique de l'époque, Tony Blair, déclarait ainsi « La propagation de nos valeurs rend notre monde plus sûr », conduisant certains à se remémorer la thèse de Francis Fukuyama selon laquelle le triomphe planétaire de la démocratie libérale engendrerait la fin de l'histoire. Par la suite, l'échec de la Russie et de la Chine dans l'adoption du scénario de Fukuyama a sans surprise engendré la crainte d'une nouvelle guerre froide. Pour être plus précis, la montée en puissance économique de la Chine est interprétée comme une « défi » pour l'Occident.
Sur la base de cette lecture, les transferts pacifiques de puissance internationale sont uniquement possibles entre les États qui partagent la même idéologie. C'est ainsi que pendant la première moitié du XXe siècle, l'Angleterre a pu sans crainte « transmettre le flambeau » aux États-Unis, et pas à l'Allemagne. L'argument veut aujourd'hui que la Chine représente un défi à la fois idéologique et géopolitique pour une hégémonie occidentale en déclin.
Cette conception est néanmoins vivement contestée par l'universitaire chinois Lanxin Xiang. Dans son nouvel ouvrage fascinant intitulé The Quest for Legitimacy in Chinese Politics, Xian déplace le projecteur de la crise du pouvoir en Occident vers la crise du règne en Chine.
Ce territoire est en un sens familier. Les experts occidentaux en sciences politiques estiment depuis bien longtemps que la démocratie constitutionnelle représente le seul régime politique véritablement stable. C'est pourquoi ils affirment que l'État chinois unipartite, inspiré du bolchévisme, serait aujourd'hui condamné, les manifestations actuelles de Hong Kong annonçant à leurs yeux le sort de la Chine continentale.
La contribution de Xiang réside dans la remise en question de la conception occidentale généralisée selon laquelle la Chine serait confrontée aux alternatives suivantes : s'intégrer à l'Occident, tenter de le détruire, oui succomber à la violence et au chaos sur le plan national. Xiang propose pour sa part un régime constitutionnel aux caractéristiques chinoises, fondé sur un confucianisme modernisé.
Subscribe now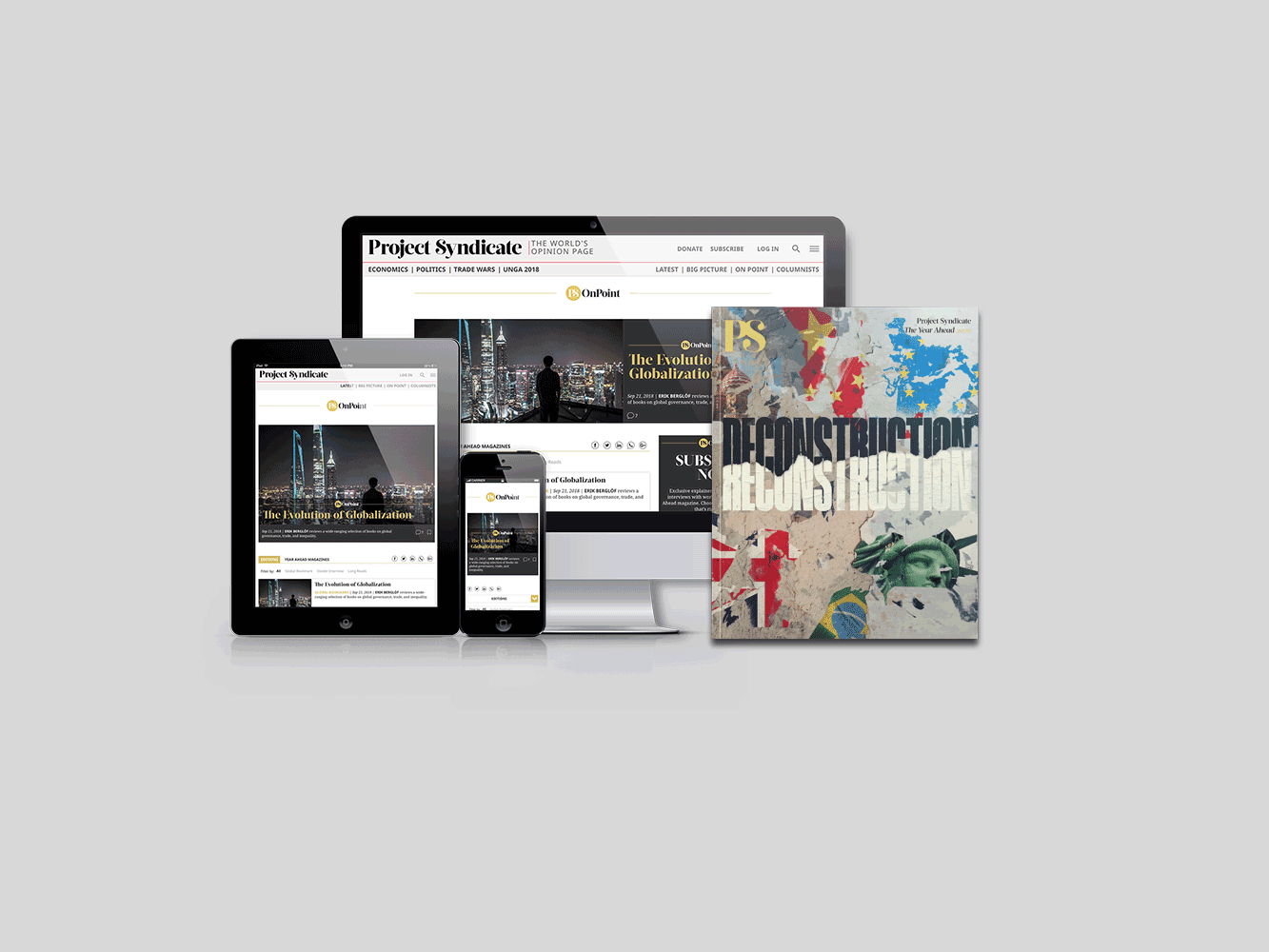 Subscribe now
Subscribe today and get unlimited access to OnPoint, the Big Picture, the PS archive of more than 14,000 commentaries, and our annual magazine, for less than $2 a week.
Patriote chinois, Xiang n'est pas pour autant un partisan aveugle du président Xi Jinping. La partie la plus intéressante de l'ouvrage examine comment l'Occident a toujours dénigré les accomplissements de la Chine. Xiang raconte comme l'effort d'inspiration jésuite du XVIIe siècle consistant à réconcilier le christianisme et le confucianisme (la « Querelle des rites ») a échoué face à une opposition protestante contre toute forme d'idolâtrie. L'auteur explique que la voie harmonieuse d'une « coévolution » au travers d'un « gouvernement vertueux » a systématiquement été contrecarrée par les Lumières – qu'il interprète comme l'expression séculière d'un protestantisme parti en croisades. La Chine ne partageait pas cet esprit de croisades, elle se satisfaisait d'être à sa place. Comme l'ancien secrétaire d'État américain Henry Kissinger l'a dit un jour, « La Terre promise est la Chine. Et les Chinois y sont déjà ».
Les grands penseurs des Lumières ont contribué à une critique « universaliste » de la Chine. La doctrine de séparation des pouvoirs chère à Montesquieu fut ainsi consciemment défendue comme la seule alternative au « despotisme asiatique ». Hegel s'opposait pour sa part au système chinois pour des motifs téléologiques, considérant que le manque de conscience chinoise de « l'Esprit » condamnait le pays à l'inertie et à la stagnation (une vision plus tard adoptée par Karl Marx). Enfin, Adam Smith estimait que la Chine n'avait accompli aucun progrès économique depuis le XIIe siècle parce qu'elle manquait d'institutions libres.
Dans les années 1800, ces différents courants se sont transformés en une vision darwiniste sociale du progrès, propice à une course sur l'échelle hiérarchique des accomplissements – une perspective significativement influencée par la supériorité militaire de l'Occident dans ses rencontres avec les « races inférieures ». Cette approche universaliste est venue sous-tendre la vision condescendante, supérieure et méprisante de l'Occident à l'égard de la Chine. Les économistes et les philosophes occidentaux ont considéré le système chinois du pouvoir non pas comme une contribution au vivier mondial de la sagesse humaine, mais comme une cause du « retard » du pays. Leur verdict selon lequel l'Occident était à tous les égards supérieur à la Chine, excepté dans la confection de porcelaine, n'a plus laissé aucune place à l'adaptation culturelle.
Or, cette vision négative a ignoré l'extraordinaire passé de stabilité de la Chine, selon la doctrine du « mandat du Ciel ». Les observateurs extérieurs ont interprété à tort ce système – « fondé sur une vision clairement définie », comme l'explique Xiang, « la légitimité royale liée au sang se situant au sommet », et « la bourgeoisie savante administrant les affaires du pays » – comme une recette de stagnation.
Xiang affirme que la récente ascension économique de la Chine correspond tout simplement à la « restauration » de la réussite que connaissait le pays avant que les intrusions occidentales du XIXe siècle ne viennent perturber son système harmonieux. Les estimations du PIB de la Chine par habitant réalisées par le disparu Angus Maddison suggèrent au contraire un début de « retard » économique de la Chine bien avant sa rencontre avec l'Occident. Entre l'an 1500 et 1870, le revenu par habitant est resté proche de 600 $, alors qu'il a été multiplié par quatre en Angleterre (passant de 714 $ à 3 190 $), et par deux en Espagne.
La stabilité politique et la relative absence de violence en Chine ont ainsi été atteintes au détriment du dynamisme économique, plutôt qu'en harmonie avec lui. L'ascendant économique de l'Occident a au contraire reposé sur le rejet de l'unité organique de la morale, de la politique et de l'économie, que Xiang valorise tant.
L'auteur reste flou quant à la manière dont le confucianisme pourrait être intégré à un ordre mondial créé par l'Occident. Xiang pense que les dirigeants chinois croient en l'illusion selon laquelle le discours marxiste pourrait faire perdurer la légitimité du régime, compte tenu du « déclin moral d'une élite au pouvoir dont l'appétit pour l'accumulation de richesse ne connaît aucune limite ou restriction légale ». La Chine, écrit-il, « a besoin de certaines idées occidentales autour des procédures démocratique », ainsi que d'une société civile qui puisse servir d'alternative à la révolte.
Enfin, Xiang s'intéresse à l'Église catholique romaine pour saisir une opportunité historique de ranimer les anciens efforts jésuites d'harmonisation avec le confucianisme. Si l'Amérique protestante représente la Rome d'aujourd'hui, alors l'Union européenne pourrait d'une certaine manière devenir « une version séculière de l'Église catholique unificatrice avant la Réforme » – conclusion intrigante d'un ouvrage captivant.
Traduit de l'anglais par Martin Morel
Robert Skidelsky membre de la Chambre des Lords britanniques, est professeur émérite