Het probleem van een 'groen' monetair beleid
FRANKFURT – Een alarmerend nieuw rapport van de Verenigde Naties wijst uit dat klimaatverandering waarschijnlijk de grootste uitdaging van onze era is. Maar moeten centrale banken zich ook zorgen over maken dit probleem? En zo ja, wat kunnen ze eraan doen?
De vertegenwoordigers van centrale banken die ervoor kiezen om in het openbaar over klimaatverandering te spreken kunnen de omvang en reikwijdte van het probleem niet meer ontkennen; het zou hun eigen geloofwaardigheid op het spel zetten mochten ze dit wel doen. Maar hetzelfde gaat op als centrale bankiers zich geroepen voelen om de distributie van inkomen en rijkdom, misdaadcijfers, of welk ander nieuwswaardig onderwerp dan ook te bespreken. Hoe meer de strategie van een centrale bank erop gericht is om 'populair' te zijn onder het grote publiek hoe groter de verleiding om onderwerpen aan te snijden die buiten hun primaire taakomschrijving vallen.
Afgezien van de communicatie met het publiek is de vraag hier natuurlijk of centrale banken milieuoverwegingen in acht zouden moeten proberen te nemen wanneer ze hun monetaire beleid vormgeven. Het is helder dat klimaatverandering en het overheidsbeleid in antwoord hierop grote effecten op de economische ontwikkeling kunnen hebben. Deze effecten worden weerspiegeld in allerlei variabelen – groei, inflatie, werkloosheid etc. – die op hun beurt de vooruitzichten van centrale banken en hun beslissingen qua monetair beleid beïnvloeden.
Overeenkomstig kunnen natuurrampen en andere –reële of potentiele – milieugerelateerde gebeurtenissen inherente risico's voor hele klassen financiële activa opleveren. Regelgevers en supervisors die zijn belast met het inschatten van risico en de hiermee geassocieerde kapitaalbehoeften moeten deze milieufactor in hun oordeel meenemen. Minimaal vormt de grote onzekerheid die uit deze risico's voortkomt een grote uitdaging bij de inschatting van de stabiliteit van het financiële systeem en de bijbehorende macroprudentiële maatregelen. En deze risicofactoren worden ook voor de monetaire besluitvorming steeds relevanter, zoals wanneer centrale banken obligaties of (in sommige gevallen) aandelen moeten opkopen.
Maar de steeds luidere publieke roep om een actievere bijdrage van centrale banken in de strijd tegen klimaatverandering leidt ons naar een nieuw denkraam. In theorie zouden centrale banken preferentiële rentetarieven voor 'groene' activiteiten kunnen introduceren – waarmee de prijs van 'groene' obligaties opgedreven wordt – terwijl ze een negatievere houding kunnen aannemen tegen vuile activa zoals die verbonden aan fossiele brandstoffen. Desalniettemin blijft het inschatten of en in welke mate activa schadelijk of opbouwend zijn extreem moeilijk.
Deze meer technische kwesties opzijgezet blijft de hoofdvraag: moeten centrale banken de verantwoordelijkheid nemen om beleid dat klimaatverandering tegengaat te implementeren? Meerdere prominente centrale bankiers hebben al betoogd dat ze dit inderdaad moeten doen. En de huidige voorstellen om het mandaat van centrale bankiers te verruimen komen nog bovenop groeiende zorgen over de verdeling van inkomens en andere zaken die onlosmakelijk aan het monetair beleid verbonden zijn.
Subscribe now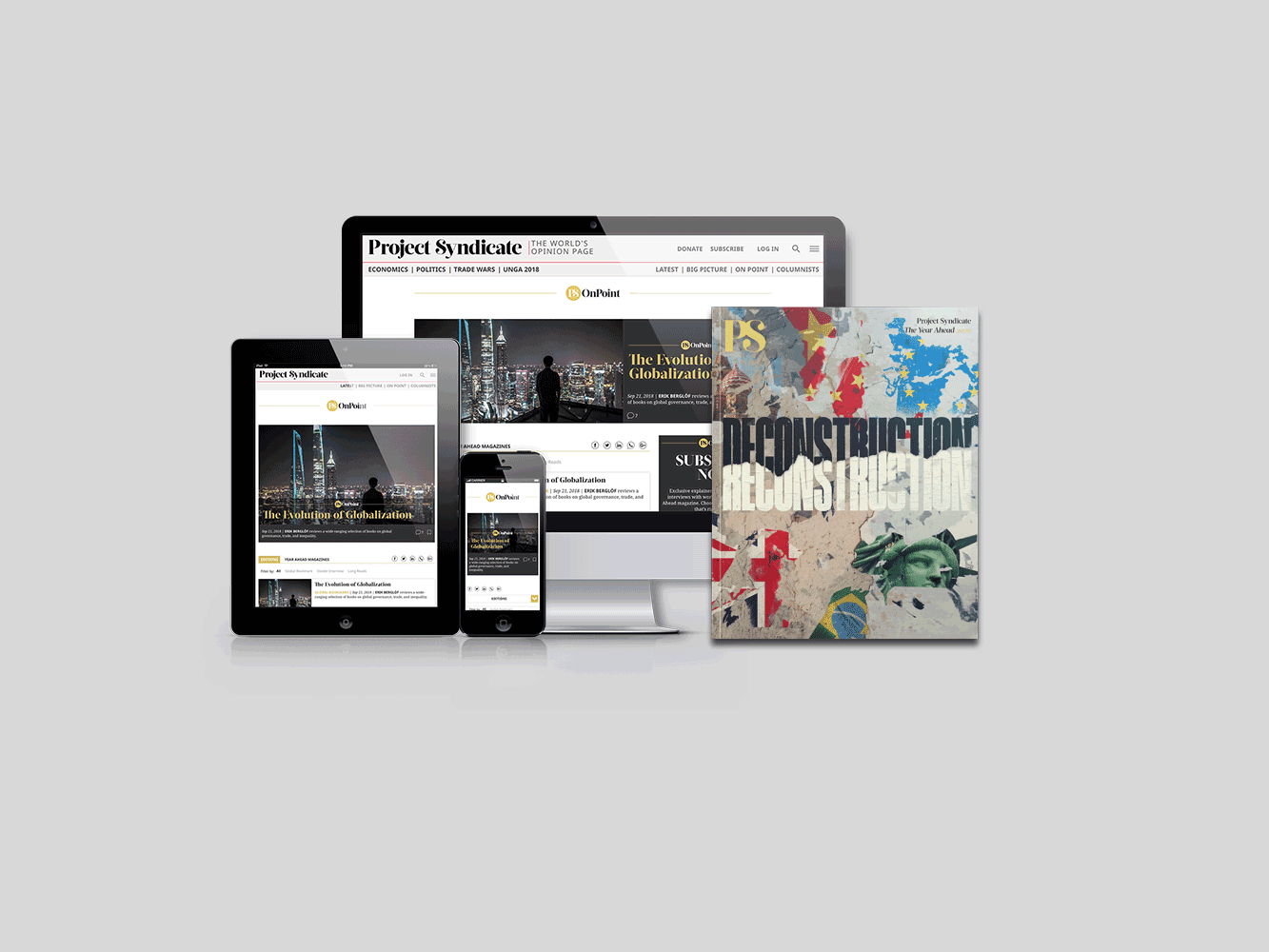 Subscribe now
Subscribe today and get unlimited access to OnPoint, the Big Picture, the PS archive of more than 14,000 commentaries, and our annual magazine, for less than $2 a week.
Ik moet hierbij denken aan een ironisch commentaar van de grote Chicago School-econoom Jacob Viner: 'Als je me zou vragen wat de beweerde doelstellingen van de meeste centrale bankiers zijn,' zo schreef Viner in 1964, 'zou ik op basis van wat ik van ze zelf heb horen zeggen wanneer ze voor commissies verschijnen antwoorden…dat ze ofwel een hele reeks doelen noemen, waaronder de moraal en het moederschap en alles wat ze verder maar kunnen bedenken wat leuk en aardig klinkt, of juist hameren op de machteloosheid van centrale banken om welk specifiek belangrijk doel dan ook effectief te bevorderen.'
Na een beslissende rol te hebben gespeeld in het voorkomen dat de wereld in een nieuwe depressie van niveau van de jaren dertig zou vervallen werden centrale bankiers na de financiële crisis van 2008 als redders van de planeet op het schild gehesen. De titel 'maestro', ooit slechts voorbehouden aan voorzitter van de Amerikaanse Federal Reserve Alan Greenspan, is nu aan het hele vak vergeven. Nu centrale bankiers op het hoogtepunt van hun roem zijn is het niet verrassend dat velen van hen nu substantieel willen bijdragen aan het gevecht tegen klimaatverandering.
Maar centrale bankiers mogen nooit vergeten waarom ze benoemd zijn; namelijk om de prijsstabiliteit te bewaken en in sommige gevallen een hoge werkgelegenheid te ondersteunen. Centrale bankiers zijn niet almachtig en we moeten ze ook niet het gevoel geven dat ze dat wel zijn. Het aanpakken van klimaatverandering is bovenal de verantwoordelijkheid van regeringen en wetgevende machten die zijn blootgesteld aan het gevaar de verkiezingen te verliezen. Klimaatpolitiek die sociale en economische afspraken door de hele maatschappij heen beïnvloedt hoort thuis bij degenen die directe verantwoording aan de kiezer moeten afleggen.
Centrale bankiers die de verantwoordelijkheid willen nemen voor het oplossen van klimaatverandering handelen uit pretentie en zouden zomaar die hele onafhankelijkheid waar hun instituties zo op leunen te grabbel kunnen gooien. Centrale banken zijn niet onafhankelijk gemaakt zodat ze hun eigen mandaat kunnen uitbreiden. En waar milieukwesties onder hun secundaire doelstellingen vallen zouden centrale banken moeten waarschuwen voor te hoge verwachtingen inzake hun mogelijke bijdrage. Zichzelf publiekelijk aansprakelijker te maken dan hun beperkte capaciteiten op dit vlak toelaat moet wel tot teleurstelling en afbrokkeling van hun reputatie leiden.
Er kan niet zoiets bestaan als een 'groen' monetair beleid. Een beleidsdomein dat ver buiten het bereik van het mandaat van de centrale banken ligt kan niet binnen dit mandaat gebracht worden, en alle pogingen om dit te doen zullen onvermijdelijk slecht tot zeer slecht aflopen.
Vertaling Melle Trap