Le prochain gouvernement britannique sera confronté à des choix difficiles
LONDRES – Que de temps, d'efforts, mais aussi de frustrations liées aux négociations sur le Brexit. Et alors que des élections législatives cruciales doivent avoir lieu au Royaume-Uni le 12 décembre, on ne sait pas vraiment si, quand et comment le Brexit aura lieu.
Mais en supposant que le Royaume-Uni quitte effectivement l'UE, le prochain gouvernement britannique devra entamer un processus long et difficile destiné à établir un nouveau type de relations avec le reste du monde. Il devra faire des choix difficiles, l'un des plus épineux étant de décider s'il va harmoniser la réglementation de ses principaux secteurs économiques avec celle des USA ou avec celle de l'UE. Quelle direction la Grande-Bretagne va-t-elle prendre ?
Le Premier ministre britannique Boris Johnson espère conclure avec les USA à un accord sur le commerce et les investissements à l'issue du Brexit, car ils sont leur principal pays partenaire commercial et leur principale source (et également destination) en matière d'investissements étrangers directs.
Néanmoins le Royaume-Uni devra décider jusqu'où il est prêt à aligner sa réglementation sur celle des USA, comme le veulent les entreprises et les investisseurs américains. Si cet alignement va trop loin, cela engendrera des obstacles aux échanges avec l'UE qui représente un marché bien plus considérable pour les exportations britanniques. Par ailleurs, l'adoption des normes américaines (par exemple en ce qui concerne le prix des médicaments, l'environnement, la nourriture et le bien-être animal) suscite déjà une réaction défavorable de l'opinion publique.
Le Royaume-Uni se préparant à l'après-Brexit, les tensions autour de la réglementation avec les USA et l'UE pourraient redoubler d'intensité dans deux autres secteurs cruciaux.
En premier lieu, il s'agit du secteur bancaire et financier. En 2018, il a contribué pour un montant de 132 milliards de livres (153 milliards d'euros) au PNB, créé 1,1 millions d'emplois (3,1% du total) et versé 29 milliards de livres d'impôt au titre de l'année fiscale 2017-2018. Il a aussi généré en 2017 60 milliards de livres grâce aux exportations (et investi 15 milliards de livres dans les importations).
Subscribe now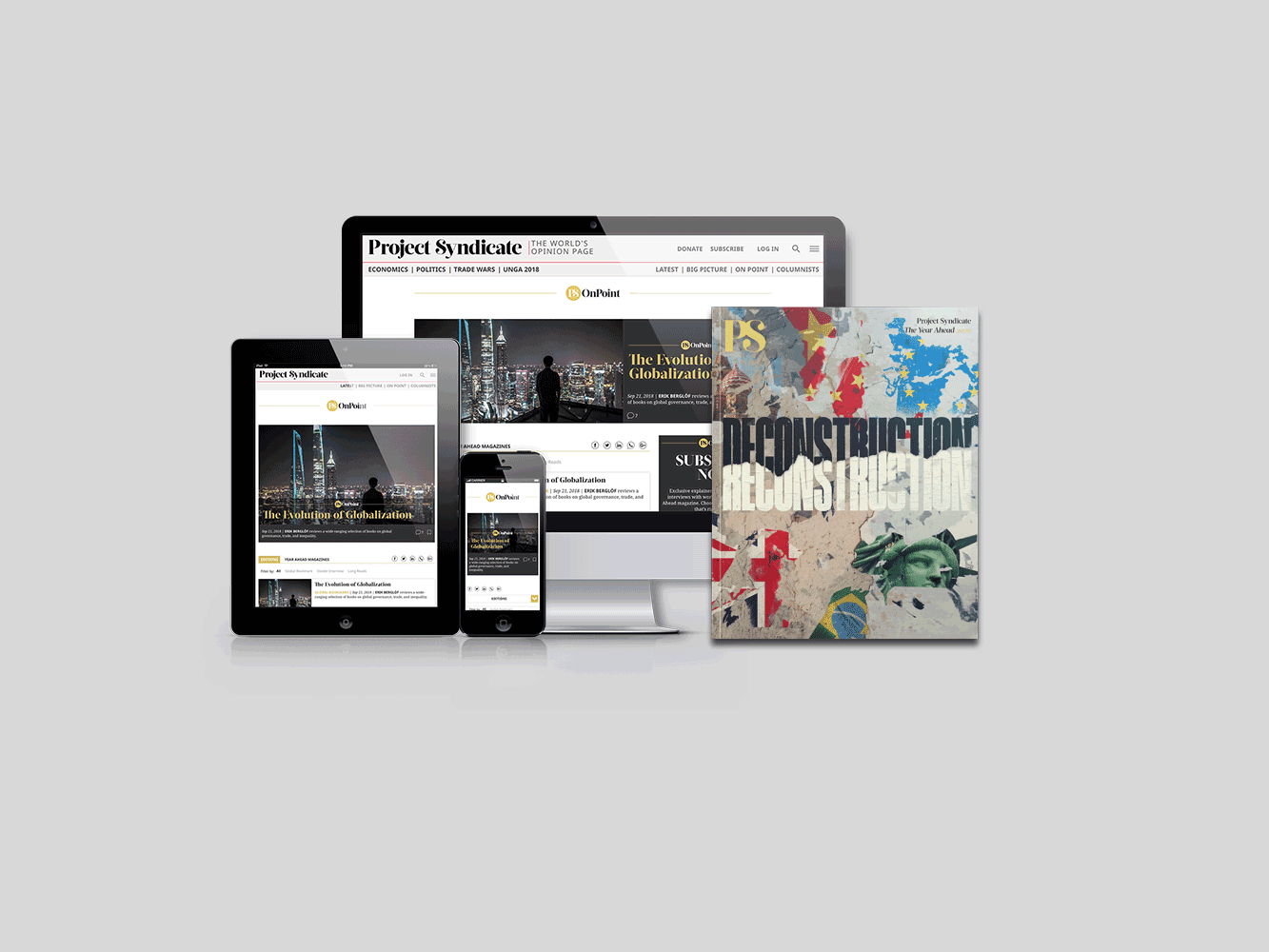 Subscribe now
Subscribe today and get unlimited access to OnPoint, the Big Picture, the PS archive of more than 14,000 commentaries, and our annual magazine, for less than $2 a week.
Mais s'il est mal régulé, le secteur financier présente d'énormes risques. La crise financière de 2007-2008 a provoqué au Royaume-Uni une baisse de production de 7%, fait disparaître un million d'emplois, entraîné une baisse des salaires de 5% par rapport à 2007 et mis un coup d'arrêt du crédit. Tout le Royaume-Uni (ainsi qu'une grande partie du reste du monde) a été ébranlé de la même manière.
Après la crise, une commission indépendante a souligné la nécessité d'une réforme réglementaire destinée à protéger la population et les finances publiques des risques liés à des crédits bancaires inconsidérés. Les responsables européens et américains ont reconnu la nécessité d'une réglementation plus robuste.
Aujourd'hui cependant, ils ont des approches largement divergentes. Les régulateurs européens continuent à renforcer les règles prudentielles et les exigences en capital (notamment pour les très grandes banques) et élargissent l'étendue de la règlementation pour couvrir tous les actifs et toutes les professions du secteur financier.
Par contre les USA vont dans la direction opposée sous la direction de Donald Trump. Le gouvernement démantèle le cœur de la réglementation adoptée à l'issue de la crise financière. Il veut diminuer les exigences en capital, assouplir les tests de stress et les plans de liquidation ordonnée concernant les banques et autoriser plus largement les négociations pour compte propre et le recours aux produits dérivés déréglementés. Il cherche aussi à diminuer le niveau de protection des consommateurs et des investisseurs et à réduire le financement de la recherche. Il veut également affaiblir la régulation prudentielle des établissements financiers hors secteur bancaire et des banques de l'ombre, ainsi que le contrôle du secteur financier, et alléger le contrôle des opérations de titre.
Au Royaume-Uni certains investisseurs qui bénéficieraient de ce type de dérégulation financière sont en sa faveur. Mais leur soif de profit au détriment de la sécurité systémique mettrait en danger la réglementation difficilement mise en place qui protége les citoyens britanniques contre une répétition de la crise de 2007-2008. Ce retour en arrière nuirait aussi à la City de Londres en tant que centre de la finance européenne.
A ce jour, le Royaume-Uni a une solide stratégie de régulation financière et il a mis en œuvre des mesures qui vont bien au-delà de celles adoptés par les régulateurs européens. Il s'agit notamment d'un nouveau régime qui tient les dirigeants des banques pour responsables de leurs décisions et découple les activités de détail des grandes banques de leurs autres activités, de manière à protéger les dépôts des clients en cas de crise du système financier. L'opinion publique britannique étant largement favorable à ces mesures, le gouvernement post-Brexit hésitera probablement à les remettre en question.
A l'issue du Brexit, le second défi pour le Royaume-Uni sera la gestion de leur rapport avec les géants d'Internet. Selon un rapport du Parlement britannique publié au début de l'année, Facebook "a intentionnellement et en toute connaissance de cause violé la législation concernant le caractère privé des données et celle concernant la concurrence". L'envergure de ces entreprises est telle qu'il est difficile pour un gouvernement autre que celui des USA de les réguler ou de peser sur elles.
Par contre l'UE a ouvert la voie en inscrivant dans la loi le droit des citoyens au contrôle de l'utilisation de leur données – c'est l'objet du règlement général sur la protection des données (RGPD). La Commission européenne a aussi adopté une position en faveur de la concurrence et de la limitation de la domination du marché par les géants d'Internet. En mars, elle a infligé une amende de 1,5 milliards d'euros à Google pour avoir tenté d'écarter ses concurrents du marché de la publicité en ligne. C'est la troisième fois que Google est condamné pour violation de la législation antitrust.
Pourtant le gouvernement américain soutient fermement la libre circulation des données (ce que veulent les entreprises de haute technologie américaines), alors que Trump avait été rapide à critiquer l'amende infligée à Google par la Commission européenne.
Le Royaume-Uni s'appuyant énormément sur les géants d'Internet qui sont tous américains ou chinois, il doit tenter de les réglementer. Une fois qu'il aura quitté l'UE, il devra soit céder à la pression américaine, soit adopter une réglementation semblable à celle de l'UE (dont le RGPD et le Cadre du bouclier de protection des données UE-États-Unis).
Les partisans du Brexit proclament qu'après le Brexit le Royaume-Uni pourra avoir sa propre stratégie mondiale et faire les choses à la manière britannique. Déjà en 2016, Theresa May qui était alors Premier ministre disait qu'après le Brexit le Royaume-Uni s'appuierait sur ses "alliés indéfectibles" pour développer un système de navigation satellitaire analogue au projet Galileo de l'UE. Trois ans plus tard, avec Trump à la Maison Blanche et le Royaume-Uni en position de faiblesse dans ses négociations avec l'UE, on peut se demander qui sont ces alliés indéfectibles.
D'autres choix encore plus difficiles que ceux exposés ici attendent le gouvernement britannique qui sortira des élections du 12 décembre.
Traduit de l'anglais par Patrice Horovitz